Subject: Symposium lunch preferences 2nd request
View this email in a browser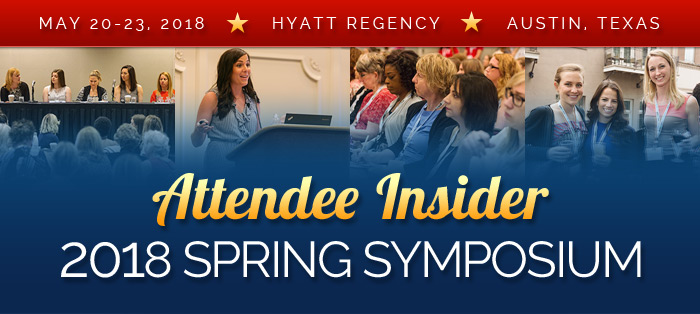 Don't Miss Out!

Lunch Options

We haven't received your preferences for

Monday's lunch

at the Spring Symposium yet. There are several options to choose from, but space in each presentation is limited. Seating will be filled in the order they are received.

Hurry and attend your top pick by submitting your preferences today!





Monday, May 21


There is a complimentary lunch with informational session for all attendees. There are four concurrent informational sessions to choose from. Seating is limited in each, so we need your preferences to assign attendees to a presentation. Each presentation includes a buffet lunch, all including vegetarian/vegan friendly options.

Please select the lunch session you would like to attend in order of preference (1 being most desired, 4 being the least). You will receive your lunch and session ticket with your registration.



Tuesday, May 22



Panera Helps Americans Rethink Their Drink:
How Changes at the Beverage Station Impact Purchasing Behavior


Presented by Katie Kriegshauser, MS, RDN, LD, Nutrition Manager at Panera Bread


Sponsored by Panera Bread
(0.5 CEU)

Lunch will be provided after presentation in the exhibit hall.




Thank you and we look forward to seeing you soon!



Thanks to our sponsors for their support of continuing education in nutrition and dietetics.