Subject: Celebrate National Mushroom Month this September
View this email in a browser
Thank you for your continued support of Today's Dietitian. Below is information from one of our sponsors: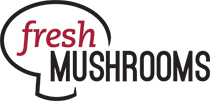 Happy National Mushroom Month!


September is National Mushroom Month, which means it's time to celebrate all the benefits we reap from this unique fungi. Take advantage of this dedicated month to promote nutrient-packed mushrooms with your clients, media and customers. We've made it easy for you with this National Mushroom Month Resource, which includes a sample media pitch, talking points, social media posts and recipes!

For more mushroom nutrition resources, be sure to download our RD Toolkit!

Show us how you're celebrating National Mushroom Month by tagging @mushroomchannel on Facebook and Twitter or @themushroomchannel on Instagram.
© The Mushroom Council