Subject: California Strawberries: #8aDay
Trouble viewing this email? Click here.
Thank you for your continued support of Today's Dietitian. Below is information from one of our sponsors: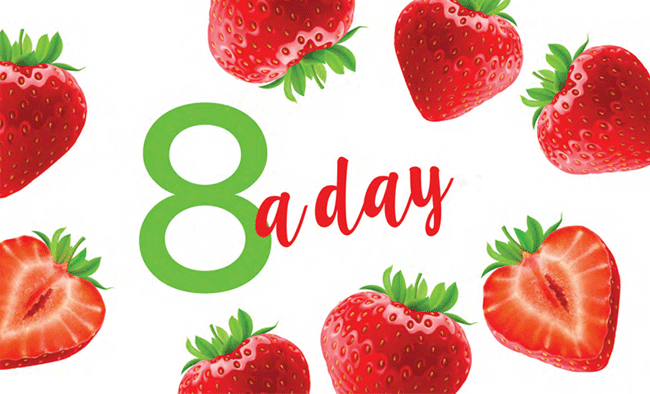 #8aDay of Strawberries

Some think the end of summer means the end of juicy red strawberries. Not true! California strawberry farmers produce and ship strawberries year-round because of the temperate weather along the California coast.

So here's a delicious and healthy reminder to think strawberries for back-to-school, fall festivities, and even winter recipes. Check out this beautiful, any time of year recipe for Spicy Strawberry Gazpacho!

Strawberries are low in sugar and calories and provide a unique combination of essential nutrients, dietary fiber and phytochemicals. Clinical research suggests eating just a serving of eight strawberries a day may improve heart health, help manage diabetes, support brain health, and reduce the risk of some cancers.

One serving of strawberries has more vitamin C than an orange and is packed with beneficial antioxidants and nutrients including potassium, folate and fiber. With year-round availability, California strawberries are a healthy and versatile fruit to enjoy every day.


The CA Strawberries Dietitian's Toolkit includes a wealth of information and inspiration for health professionals. Find the latest on strawberry nutrition research, a plug-and-play editorial calendar, printable resources, social media content, recipes from RDs, popular food bloggers, and more. From nutrition research summaries and myth-busting facts about California strawberry farming, our Dietitian's Toolkit puts a host of resources right at your fingertips. There is also a toolkit available for retail RDs too.

For more information, visit www.californiastrawberries.com

And be sure to follow @castrawberries on social media for more inspiration and the #8aday challenge in September.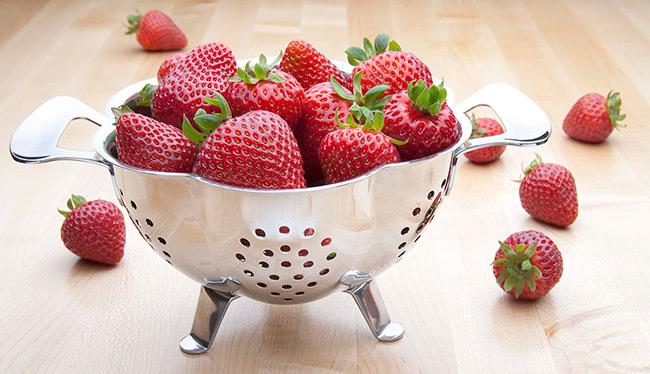 © 2017 California Strawberry Commission. All Rights Reserved.