Subject: World Health Day Savings and COVID-19 Relief
www.TodaysDietitian.com | View email in browser

April 7th is World Health Day

In honor of this very important day, Today's Dietitian has a special subscription offer:


Two years for the price of one





PLUS, 25% of the subscription price will be donated to COVID-19 Relief.



Now through Friday, April 10th, take advantage subscription savings and have 25% of your price donated to the COVID-19 Solidarity Response Fund for WHO. Subscribe for 2 years for just $14.99, and help provide much needed support in this time of need. New and renewal subscriptions qualify for this special offer*.

We at Today's Dietitian appreciate the importance of nutrition to good health, and are proud to be a part of such an engaged community.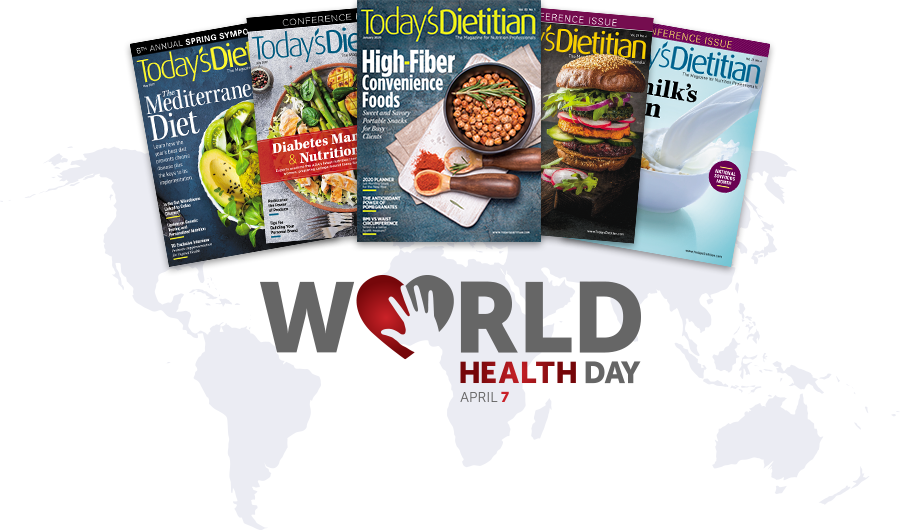 *Offer available to US subscribers only.
For print subscriptions in Canada or outside the US, please email or call for pricing.
Email: subscriptions@gvpub.com | Phone: 1-800-278-4400