Subject: Who needs a protein shot? Try a HealthyShot.
View this email in a browser
Thank you for your continued support of Today's Dietitian. Below is information from one of our sponsor: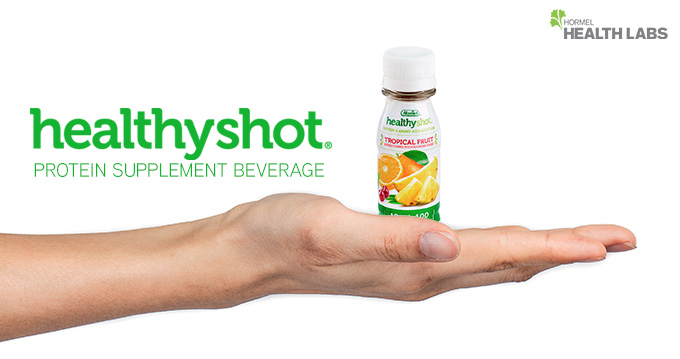 Know someone who needs some extra protein?
For your clients and patients, getting convenient high-quality protein can make all the difference.
Our clear, refreshing HEALTHY SHOT® protein supplement beverages provide an opportunity for on-the-go nutrition.
Each portable 2.5 oz bottle contains:
12-24g of protein
10 amino acids
Folic acid
Vitamins A, C, D, E
100 calories
These are perfect for individuals with increased protein needs because they are; recovering from surgery, trauma, or wounds, are undergoing treatment for cancer or are going through dialysis.
We offer 3 tasty fruit flavors; Tropical Fruit , Peach, and Grape Black Cherry.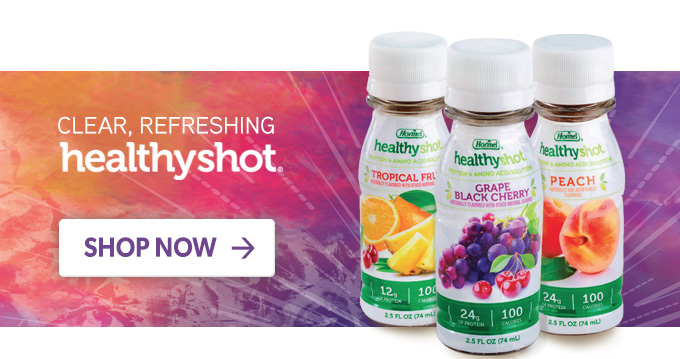 Learn more or shop now at HomeCareNutrition.com
Please stop and see us at FNCE® - booth #1117.
Sincerely,
Tim Garry
Hormel Health Labs