Subject: Webinars coming in May

View this email in a browser | Update your information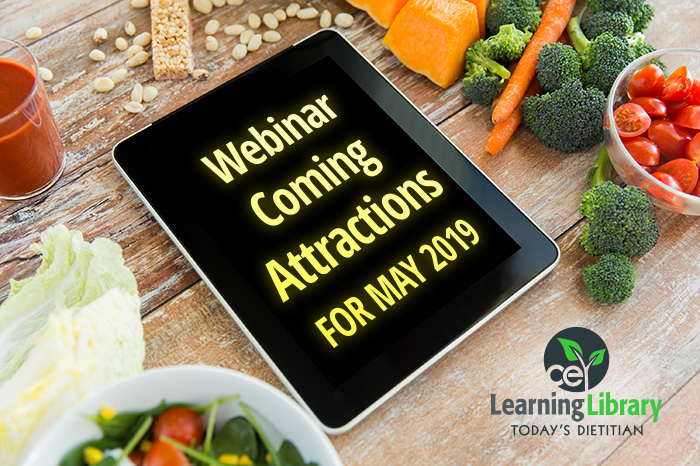 Need CEUs before May 31st?
We've got webinars coming up this May!
Webinars are a great way to earn CEUs and we've got quality presenters and topics coming up in these May webinar presentations. Register now and put one or both of these webinars on your calendar.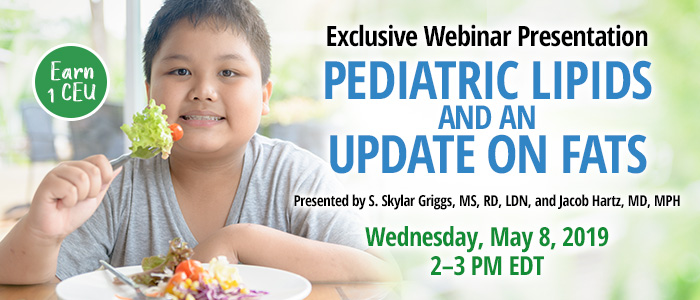 Hyperlipidemia is exceedingly prevalent in the pediatric population and lifestyle modification is one of the most effective interventions to reduce CVD risk later in life. In this dynamic webinar, a multidisciplinary team from Boston Children's Hospital's Department of Cardiology will examine current assessment strategies and lifestyle modifications to treat hyperlipidemia in the pediatric population.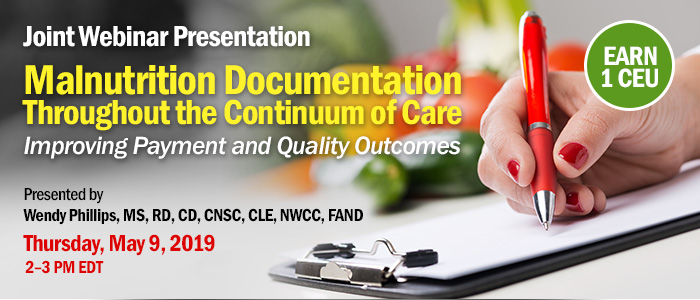 This webinar explains the payment structures that can be improved in hospitals, inpatient rehabilitation and long-term care facilities, and ambulatory care clinics when malnutrition is accurately identified and documented. Best practices for medical record documentation will be shared to enhance the recognition of malnutrition when it is "present on admission". Attendees will be prepared for the new payment models that will be introduced by Medicare in the new federal fiscal year.


Visit CE.TodaysDietitian.com for our full library of continuing education options.