Subject: The gut is where it all begins - 1 CEU webinar & coupons from Activia®
VIEW IN BROWSER
Thank you for your continued support of Today's Dietitian. Below is information from one of our sponsors:

ACTIVIA yogurt contains the exclusive probiotic Bifidobacterium animalis lactis DN-173 010/CNCM I-2494, and with more than 18 clinical studies and over 20 years of research on gut health, you can feel confident recommending ACTIVIA to your patients.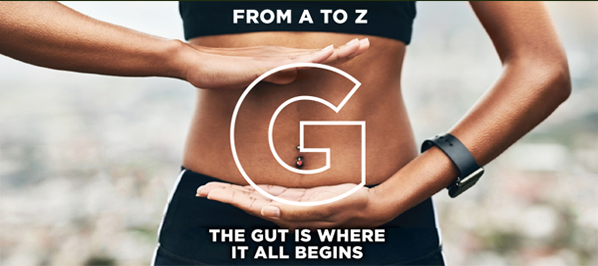 Probiotic foods can buffer stomach acids and increase the chance that the probiotics survive and make it to the intestine.
Fermented dairy products are a source of nutrients such as calcium and protein that probiotic supplements don't usually provide.
Some individuals have trouble swallowing pills, but yogurt is easy and enjoyable to consume.


Consume twice a day



Two double-blind, randomized, placebo-controlled studies, and a pooled analysis of these studies, show that ACTIVIA may help reduce the frequency of minor digestive discomfort.1,2*

Both studies investigated the effect of ACTIVIA on different GI outcomes, including GI well-being and frequency of minor digestive discomfort, in healthy women.

In both studies, and in the pooled analysis, the composite score of the frequency of minor digestive issues over the two-3 and four-week1,2 test periods in the ACTIVIA group was significantly lower (P<0.05) than in the control group.




*Consume twice a day for two weeks as part of a balanced diet and healthy lifestyle. Minor digestive discomfort includes bloating, gas, abdominal discomfort, and rumbling.
1. Guyonnet et al. Br J Nutr. 2009;102(11):1654-62. 2. Marteau et al. Neurogastroenterol Motil. 2013;25(4):331-e252. 3. Marteau et al. Nutrients. 2019;11(1):92. ©2021 Danone US, LLC.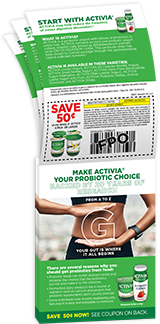 Visit www.activiareferralpad.com
to order your referral pad today.
Offer available to healthcare professionals only.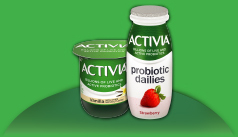 | | |
| --- | --- |
| | FREE 1 CEU WEBINAR | Kate Scarlata MPH, RDN |
All About Gut Health:
understanding the role of prebiotics, probiotics, and postbiotics.