Subject: Take the leap in February and save
View this email in a browser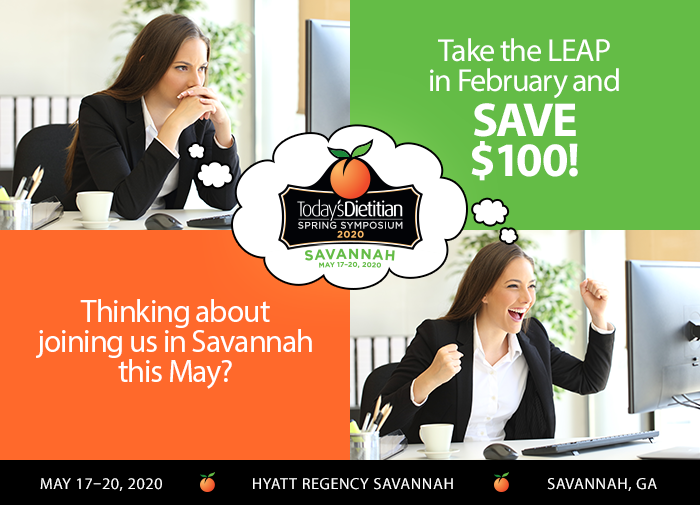 You've decided that 2020 will be a year of professional growth and development.
After all, it's a Leap Year, with February providing an extra day for you to make quality decisions.

You've considered registering for the 2020 Today's Dietitian Spring Symposium in Savannah this May 17–20, and it's tough not to think about coming to an event that has so much going for it, such as: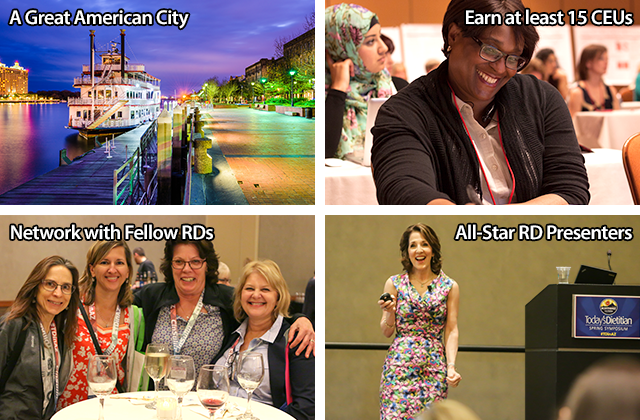 Here's some extra incentive to register in February.
Our current registration rate of $399 will go up to $499 on March 1ST, so we urge you to

take the leap and save $100!
Your Registration Includes:



• All continuing education sessions and workshops
• Networking opportunities with peers and presenters
• Product sampling from our sponsors
• Keynote presentation
• Fitness activities
• Special events
* Registration does not include accommodations at the Hyatt Regency Savannah or travel to and from Savannah.
So take a leap of faith this month and join us this Spring
for an event that's all about dietitians.
Thanks to our 2020 sponsors for their support of continuing education in nutrition and dietetics.