Subject: Regular Girl has big Low FODMAP news!
View this email in a browser
Thank you for your continued support of Today's Dietitian. Below is information from one of our sponsors: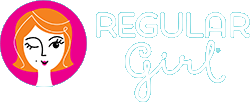 Love free samples? Stop by booth #1827 during FNCE® 2017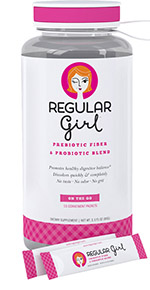 Why are RDNs so excited about Regular Girl?
Regular Girl is a synbiotic blend of prebiotic fiber and probiotics. Available in fun on-the-go stick packs, Regular Girl makes increasing dietary fiber and probiotic intake a breeze. Regular Girl contains Sunfiber, the gluten-free, non-GMO fiber that's flavorless, colorless and completely soluble in water, juices, smoothies and more. Plus, Regular Girl contains probiotics for enhanced health benefits. All without the excess gas and bloating discomfort associated with adding supplemental fiber to your diet.



Regular Girl has big Low FODMAP news!


Regular Girl is now the first prebiotic fiber and probiotic to become a Monash University Low FODMAP Certified™ product. FODMAPs are a group of dietary sugars which are poorly absorbed in the small intestine. They are known to cause gas-related pain, intestinal distention and constipation and/or diarrhea in people suffering from functional gastrointestinal disorders (FGIDs) and irritable bowel syndrome (IBS). Low FODMAP foods and ingredients help to reduce these symptoms.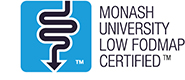 Because many high-fiber foods are also high in FODMAPs, FGID and IBS sufferers typically have difficulty meeting the recommended daily intake of 25 to 30 grams of fiber in their diets. That means they may not get enough soluble fiber which is essential for gut health and regularity. Even more problematic, many of the short chain dietary fibers—such as inulin, wheat and corn dextrin, and IMOs—are high FODMAP fibers and should be avoided by those looking to minimize FODMAPs in their diet.

Everyone will want these!
Stop by our booth #1827 to learn more about FODMAPS and our Low FODMAP certification, and to sign up for your RDN Sample Kit. Each kit contains several Regular Girl 7-day sample packs, plus coupons and introductory literature to share with your patients.

And because most everyone who tries Regular Girl wants to keep using it (and because we love supporting you and your career) ask us about our wholesale program for Healthcare Professionals and our Regular Girl Referral Program.

You can get more fiber-riffic resources on our HealthCare Professionals page, such as our ever-popular downloadable, printable poop guide and entertaining digestion-themed videos (Poop Q & A, anyone?). You can request your free samples and coupons here if you're not making it to FNCE® this year.



Get social with us


Like us on Facebook and follow us on Twitter, Instagram and Pinterest for recipes, tips and resources that will make you (and your belly) smile.



Questions?


Contact us at contact@regulargirl.com or visit www.RegularGirl.com

These statements have not been evaluated by the Food and Drug Administration.
This product is not intended to diagnose, treat, cure or prevent any disease.
Individual results may vary.

© Regular Girl 2017