Subject: Our Spring Symposium Keynote Presentation
View this email in a browser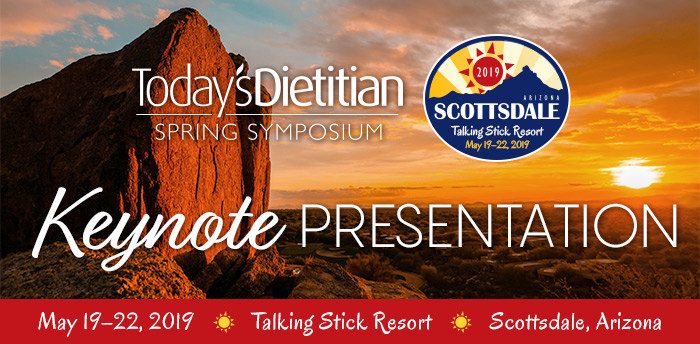 SUNDAY • 5:30 – 6:30 PM • SALT RIVER 6/7/8
Featured Speaker: Namrita Kumar Brooke, PhD, RDN


Moderator: Dr. Christine Rosenbloom, PhD, RDN, FAND
Namrita Kumar Brooke,
PhD, RDN
Dr. Christine Rosenbloom,
PhD, RDN, FAND
Sponsored by
BENEO Institute

When you're a dietitian AND a former competitive athlete who now coaches young endurance athletes, you have a unique perspective on what it takes to fuel active and athletic lifestyles.

Moderated by dietitian Dr. Christine Rosenbloom, PhD, RDN, FAND, our lively, dynamic Keynote Presentation will feature speaker Namrita Kumar Brooke, PhD, RDN, who will share her experiences as a competitive athlete, coach, and nutrition professional.

The discussion will include strategies and tips to use in practice to help active adults and athletes understand the value of evidence‑based nutrition plans and sound coaching.



See you Sunday, May 19, at 5:30 PM for our Keynote Presentation!