Subject: Not Your Average Collagen Powder!
VIEW IN BROWSER
Thank you for your continued support of Today's Dietitian. Below is information from one of our sponsors: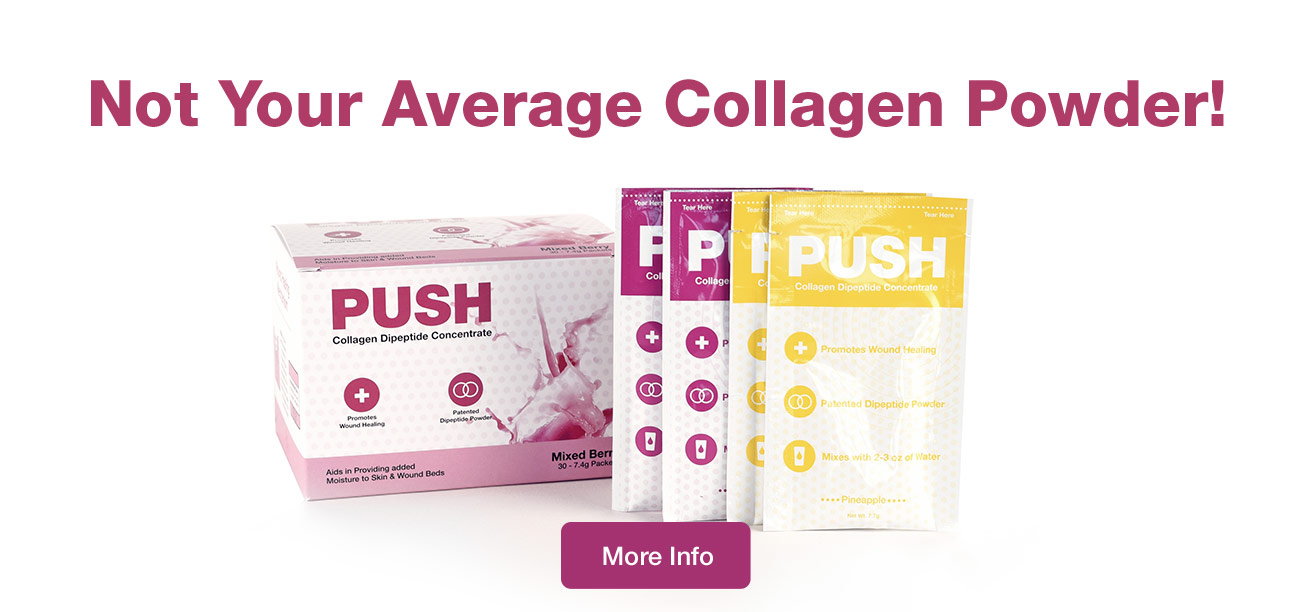 PUSH

Collagen Dipeptide

Our Pressure Ulcer Supplement for Healing is a collagen powder that helps promote wound healing from the inside out. PUSH contains a patented blend of highly concentrated, bioactive dipeptides that are absorbed quickly into the bloodstream. These collagen dipeptides stimulate the production of hyaluronic acid and help support wound healing!
Features

Easy to Use Packets
Mixes with 2-3 oz of Water
Stimulates Dermal Fibroblasts
4 Hour Functionality in Plasma
Great Mixed Berry & Pineapple Flavors
Will Not Plug Enteral Feeding Tubes
Sugar & Gluten Free