Subject: Materials for today's webinar on Orthorexia Nervosa

View this email in a browser | Update your information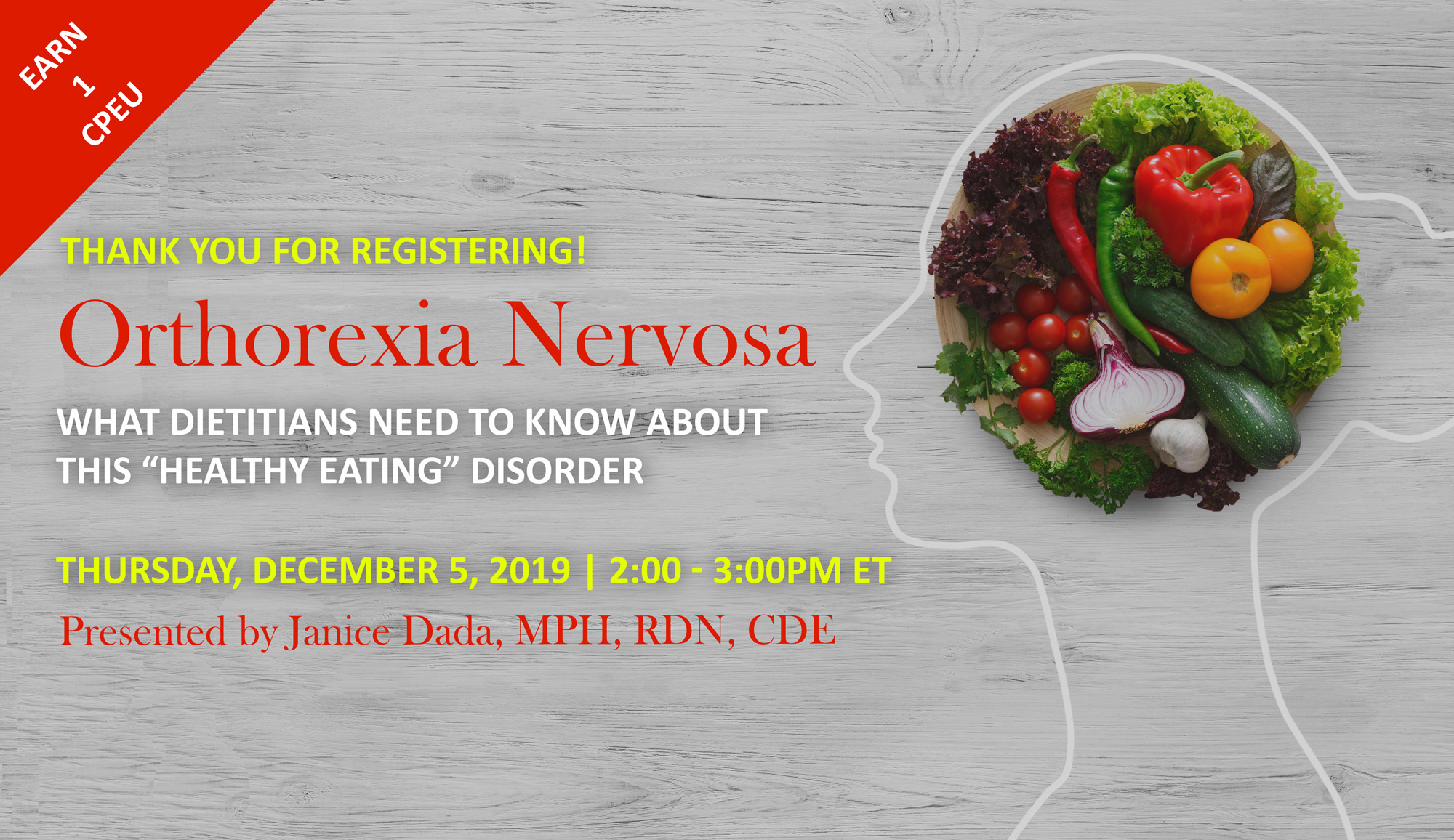 Orthorexia Nervosa: What Dietitians Need to Know About This "Healthy Eating" Disorder will be presented Thursday, December 5, 2019, from 2–3 PM EST, by Janice Dada, MPH, RDN, CDE.

To join the webinar, go to:
https://goto.webcasts.com/starthere.jsp?ei=1274906&tp_key=06eee4f42e

Please download the pre-event materials prior to the program start for further instructions, as well as a copy of the presentation slideshow for note-taking purposes.



If you are unable to attend, we will be posting a recorded version of the webinar as soon as possible on CE.TodaysDietitian.com.

Call 877-925-2355 or email ce@gvpub.com if you have questions or need assistance.