Subject: March subscription special ends Sunday
www.TodaysDietitian.com | View email in browser
IT'S YOUR MONTH, RDs!

March has become synonymous with nutrition, so we at Today's Dietitian want to celebrate you and nutrition with a subscription special just for this time of year.

Through Sunday, March 24, enjoy 25% off any subscription or renewal. We appreciate your support and, at a time like this, we just want to return a little bit of the loyalty.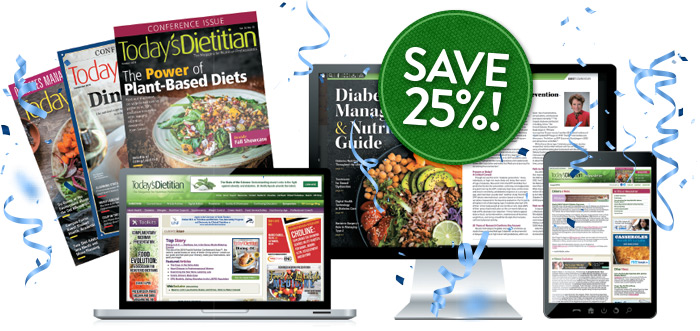 *Offer available to US subscribers only.
For print subscriptions in Canada or outside the US, please email or call for pricing.
Email: subscriptions@gvpub.com | Phone: 1-800-278-4400