Subject: Help your clients achieve healthy hydration with LaCroix!
View this email in a browser
Thank you for your continued support of Today's Dietitian. Below is information from one of our sponsors: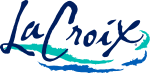 Help your clients achieve healthy hydration!
Healthy hydration is vital to a well‑rounded lifestyle. LaCroix® Sparkling Water just released a Dietitian Toolkit, a resource created to equip health and nutrition leaders like you with materials to educate consumers about the benefits of choosing healthy‑for‑you beverages, like naturally essenced LaCroix® Sparkling Water.

We hope this resource will help you encourage people of all ages to reduce their sugar intake and make healthier beverage choices!
For more information about using hydration to support a healthy lifestyle and to engage with a like-minded community, join our LaCroix Dietitian Facebook Group!
And don't forget to drink, sparkle and repeat! #liveLaCroix! Connect with us on social media: