Subject: Hello Beautiful! LaCroix Sparkling Water is proud to announce its latest flavor, Hi-Biscus.
View this email in a browser
Thank you for your continued support of Today's Dietitian. Below is information from one of our sponsors: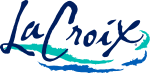 Discover new LaCroix Hi-Biscus flavor!
Introducing Hi-Biscus LaCroix Sparkling Water, a light, refreshing and healthy beverage that can be enjoyed in any setting! Each sip of LaCroix Sparking Water is flavored with natural essence oils and contains nothing artificial; 0-calories, 0-sweeteners and 0-sodium. LaCroix Sparkling Water is vegan, gluten-free, non-GMO and Whole30 approved.

Stop by our booth at FNCE® in DC, October 26–29th, to try our newest Hi-Biscus flavor and to meet leading health authority, Joy Bauer, MS, RDN, and the national registered dietitian nutritionist for LaCroix.

Visit our Dietitian Healthy Hydration Resource page dietitian.lacroixwater.com to stay connected and don't forget to drink, sparkle and repeat! #liveLaCroix!
dietitian.lacroixwater.com
@lacroixwater | #livelacroix