Subject: Groundhog Day subscription special
View this email in a browser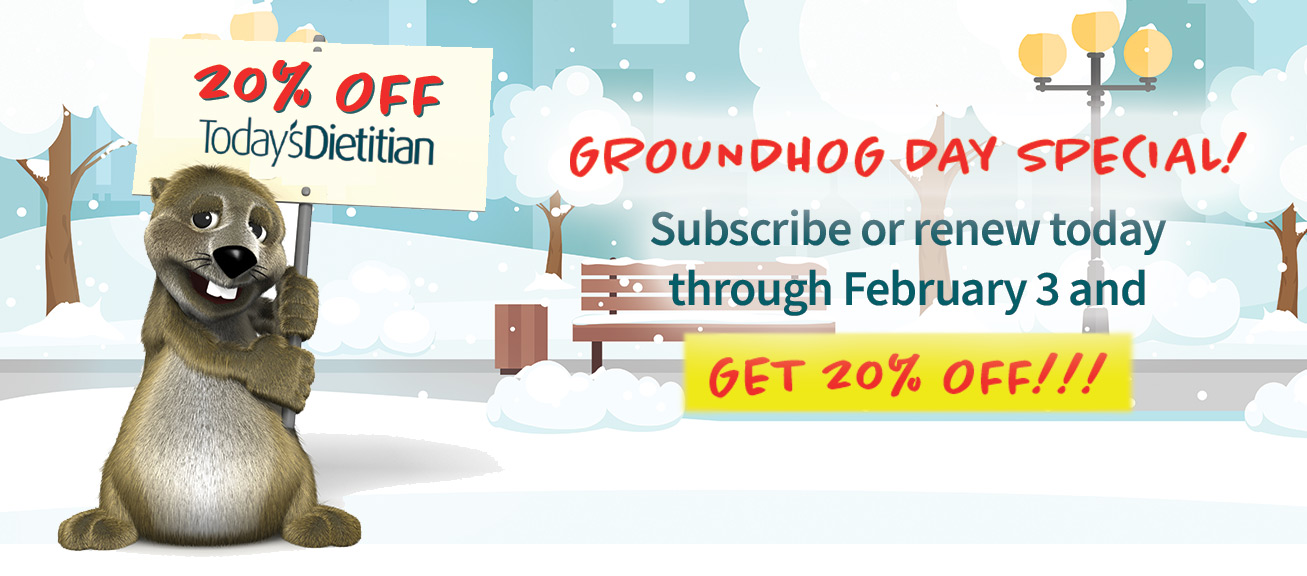 Yes, it's that time again. This Sunday, February 2nd, famed weather prognosticator Punxsutawney Phil will emerge from his home in Gobbler's Knob to look for his shadow, which will tells us if we're having six more weeks of winter.

But regardless of whether the rotund rodent from western Pennsylvania sees his shadow, we have a prediction that's guaranteed: if you subscribe or renew to Today's Dietitian between now through the day after Groundhog Day (Monday, February 3rd), you'll get a 20% discount.

So enjoy the magazines and the savings, courtesy of the groundhog and Today's Dietitian.