Subject: Fireworks Flash Sale for CE
Trouble viewing this e-mail? Go here. | Unsubscribe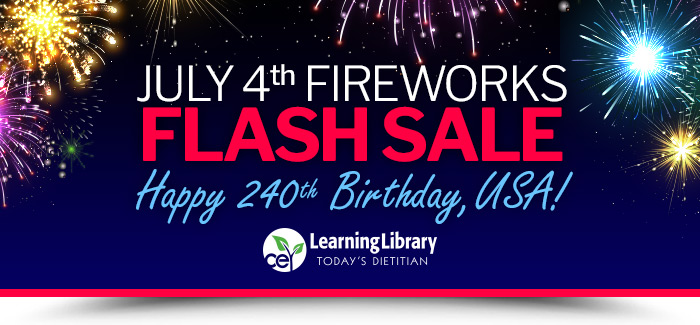 America is the Land of the FREE, so we're celebrating our nation's independence by offering our loyal audience one FREE 2-credit self-study course with

any purchase

in the CE Learning Library through Friday, July 8.

Choose any course, package, or webinar, and get your free course
by using the coupon code

USA240

when you check out.

The free course of your choice must be in your shopping cart in order for the coupon to apply.
Coupon is limited to one free course per purchase.
Complete checkout as many times as you'd like before June 8, 2016.

We recommend these recently posted courses and webinars:


Extend the holiday spirit through the week and enjoy the "FREEdom"
that comes with this special offer.

Visit CE.TodaysDietitian.com to review our full course catalog.