Subject: Final call for Monday Lunch preferences
View this email in a browser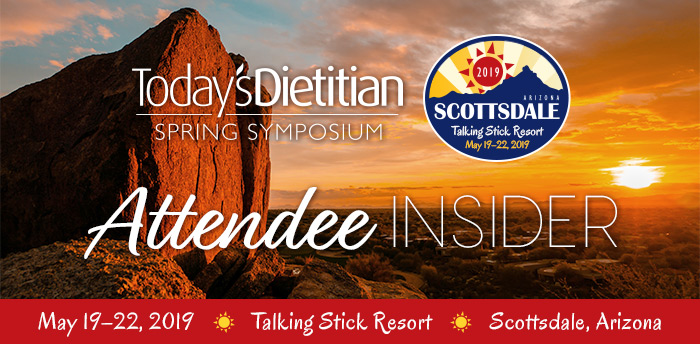 LAST CHANCE TO GIVE US YOUR MONDAY LUNCH PREFERENCE!

This is our final request for your choice among the three concurrent lunch and informational sessions on Monday, May 20. Seating is limited in each room, so we need your preferences to assign a presentation, which includes a buffet lunch, all including vegetarian/vegan friendly options.


Please submit your order of preference below as soon as possible.



Please select the lunch session you would like to attend in order of preference
(1 being most desired, 3 being the least).
You will receive your lunch and session ticket with your registration.
Management of Irritable Bowel Syndrome:
The Key Role of the Dietitian-led FODMAP Diet


Presented by Peter Gibson, MD


Sponsored by Monash University

Irritable bowel syndrome (IBS) affects up to 1 in 7 people in the USA, yet the ability of effectively manage the condition has, in the recent past, been limited. Most patients identify that food triggers symptoms, but dietary strategies used have not been backed by evidence. Consequently, diet has not been prominent in management guidelines. However, the scene has now changed.

The FODMAP diet, details of which will be covered, is best delivered by skilled dietitians as it involves patient assessment, education about IBS, FODMAPs and food choice, and then supervision of re-challenges. Adherence to the diet has been high if well taught, with continuing efficacy. Comprehensive FODMAP content of foods is available via the Monash University Low FODMAP Diet App in addition to many other educational and practical tips. Up-skilling in delivering the diet is readily done via an accredited on-line course from Monash FODMAP.



Dietitians Transform the Plate with Pulses




Presented by Sharon Palmer, MSFS, RDN


Sponsored by USA Dry Pea & Lentil Council and American Pulse Association
(1 CEU)

Get ready for Sharon Palmer to inspire you to transform your clients' plates to include more nutritious, sustainable, delicious pulses. This session will include the latest science on the health and environmental benefits of pulses, as well as a look at innovation and culinary techniques for this plant-based food. Sharon will share strategies to break down barriers and help make pulses downright craveable. A cooking demonstration and raffle will be included.



Digging Deep: Modern Farmers Share Practices for Growing Nutritious, Delicious Food




A Panel Discussion: Moderated by Pam Smith, RDN, with panelists Meagan Kaiser (United Soybean Board), Dr. Joel Ransom (Barilla), and Brent Harrison (National Watermelon Promotion Board)


Sponsored by Soy Connection

Cultivate a deeper understating of the path our food takes from farm-to-market at this lunchtime session. A panel of farmers and ag experts share first-hand how they combine time-tested agricultural practices with innovative technology to maximize production and ensure safe, high quality food. Travel the growing cycle and learn more about farming practices used to meet the ever-changing agricultural landscape.
Thank you and we look forward to seeing you soon!