Subject: Feedback for Wednesday's family meals webinar

View this email in a browser | Update your email preferences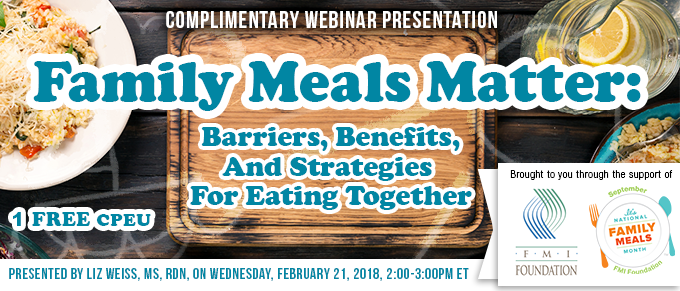 Thank you for registering for our upcoming webinar.

Encouraging families to eat meals together more often is the topic of next Wednesday's webinar, and speaker Liz Weiss, MS, RDN, would love to include some of your tips and strategies in her presentation. What has worked for your family? What do you advise your patients and clients to do when they're struggling to plan, prep, and serve nourishing meals to their children?

Share your best solutions and insights for helping families gather at the table for memorable mealtimes by clicking here. Consider this a group brainstorm!