Subject: Don't miss the premier continuing education event for dietetics and nutrition
View this email in a browser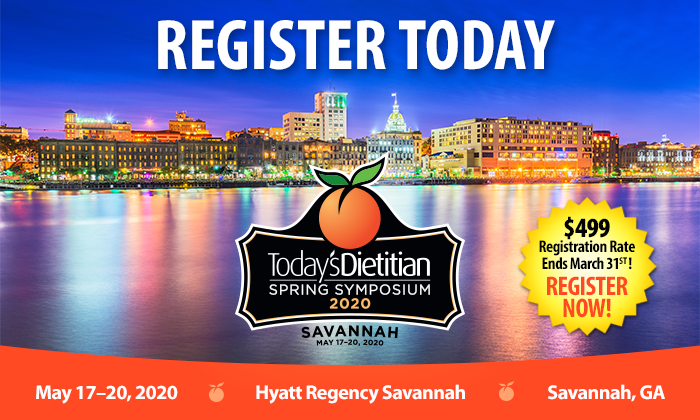 Join the movers and shakers in the field of dietetics and nutrition at the 2020 Today's Dietitian Spring Symposium. The beautiful city of Savannah, GA, plays host to this year's event, bringing together leaders in the field for an educational conference like no other.

This is the 7th year for this groundbreaking event, and you will earn at least 15 CEUs through your participation. The line-up of expert presenters will equip you with the tools and knowledge you need to provide exceptional dietetics counsel to your clients, as well as supply you with tips to grow your professional career and practice.




Don't miss this one-of-a-kind educational and networking event!




Thanks to our 2020 sponsors for their support of continuing education in nutrition and dietetics.