Subject: Celebrate Sorghum this June!
Trouble viewing this email? Click here
Thank you for your continued support of Today's Dietitian
Below is information from one of our sponsors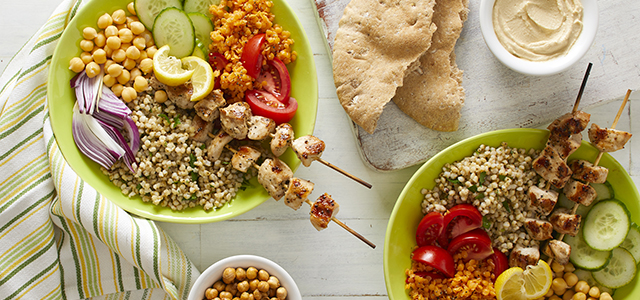 Thanks for Stopping By!
We are proud to have been a sponsor of the Today's Dietitian Spring Symposium this year! If you had a chance to stop by our booth and sample our Watermelon, Arugula Sorghum Salad and Three Bean Sorghum Salad, thank you! Want to try the recipe at home? Use one of these coupons! For sorghum recipes, cooking tips as well as downloadable nutrition assets for health professionals, visit SimplySorghum.com.
It's Sorghum Month!
Travel the World Bowl by Bowl
Send your taste buds on a culinary journey around the globe. Taste the boldness of Mexico, savor the taste of the Middle East or indulge your palate with the traditional flavors of Greece. Try these delicious sorghum whole grain bowl recipes to add adventure to your meals.
| | | |
| --- | --- | --- |
| | | |
| Mexican Fiesta Grain Bowl | Sorghum and Shrimp Poke Bowl | Greek Sorghum Bowl |
Discover Your Perfect Grain Bowl


Take this quick quiz to find the perfect bowl recipe and begin your adventure with sorghum.


For more information about sorghum, please visit SimplySorghum.com or contact Doug Bice, Sorghum Checkoff market development director, at dougb@sorghumcheckoff.com.
The goal of Sorghum. Nature's Super Grain® is to educate consumers about the wholesome goodness of sorghum and the endless possibilities it has to offer in a healthy diet.

Sorghum. Nature's Super Grain® is a brand developed by the Sorghum Checkoff - SorghumCheckoff.com.