Subject: A Nutrition Education Conference Like No Other
View this email in a browser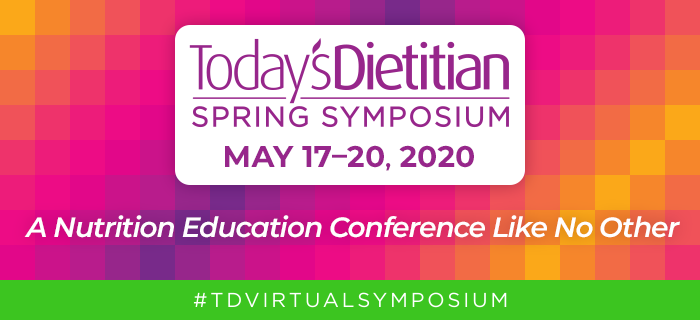 There's about 1 month until the start of this year's Today's Dietitian Spring Symposium and we are very excited because our new virtual format gives you the opportunity to earn up to 24 CEUs, and you will have 1 full year of access to the content in order to complete and claim your credits!

For just $499 you can attend the premier continuing education event in the fields of dietetics and nutrition. Our lineup of expert presenters will equip you with the tools and knowledge you need to provide exceptional dietetics counsel to your clients, as well as supply you with tips to grow your professional career and practice.
Join us on May 17–20 for an educational conference like no other.
Thanks to our 2020 sponsors for their support of continuing education in nutrition and dietetics.