Subject: A CLOSER LOOK AT CANCER METABOLISM
Trouble viewing this email? Click here.
Thank you for your continued support of Today's Dietitian.
Below is information from one of our sponsors.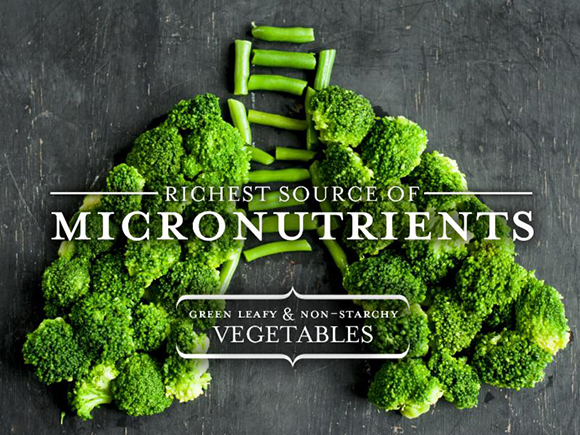 Functional Formularies' objective is to educate about the important link between nutrition and health. We emphasize the importance of both fiber and plants in supporting overall health, especially when it comes to cancer. Fortunately, patients do not have to consume sugar and extremely carbohydrate-dense foods in order to acquire that essential plant fiber. Other than berries and some citrus fruits (lemons and limes), most fruit contains too much sugar for the metabolically carbohydrate-demanding cancer. On the other hand, green leafy vegetables and non-starchy vegetables provide everything that fruit does without the sugar and fructose content.



Green leafy vegetables and non-starchy vegetables can be eaten freely. They do not contain significant amounts of carbohydrates and are the richest sources of micronutrients in the plant world.


Grains offer the patient little other than satiety and eating their traditional diet. All grains are largely carbohydrate sources and can contribute large amounts of glucose quickly. Legumes, although higher in fiber and often more moderate in their carbohydrate content, are also not as effective as vegetables in offering micronutrients and phytonutrients without the glucose. Neither grains or legumes, nor fruit for that matter, are essential components or sole sources of critical nutrients. Rather most have become convenient ways for acquiring some nutrients with a high degree of consumption satisfaction and/or satiety.

We must become clear on the amount of carbohydrates found in certain foods. Kale, for instance, by some may be thought to be a food that would require limited consumption based upon its carb content. Clarification in understanding that fiber is included under the total carb value, but that it does not actually contribute any glucose to the bloodstream.

~ John Bagnulo MPH, PhD.

Please visit our website www.functionalformularies.com to review Dr. Bagnulo's blog post in it's entirety and to find the sited research materials.

Celebrating our People of Hope



We began cataloging customer stories a while back and as our community grows, so do the stories. Each and every one of these people have personally touched our lives.

If you would like to learn more about or products please visit our website at www.functionalformularies.com. If you have any questions or would like to request samples and/or literature please contact us at 937-433-4693.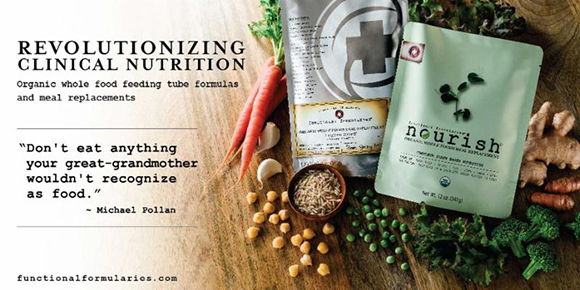 Any questions please contact:


Pamela R. Cone, Marketing Coordinator
937-466-9042
pamela@functionalformularies.com



Functional Formularies is a privately owned company located in Centerville, Ohio. The company manufactures the world's first certified organic, nutritionally complete, shelf-stable feeding tube formula and oral meal replacement products: Liquid Hope, a sole-source nutrition formula for adults and Nourish, optimized for pediatrics.
Stay Connected