Subject: 4 in 5 Americans either 'don't know' the DGA grain recommendation or perceived it incorrectly
VIEW IN BROWSER
Thank you for your continued support of Today's Dietitian. Below is information from one of our sponsors.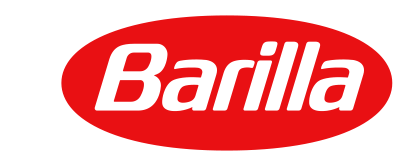 4 in 5 Americans either 'don't know' the DGA grain recommendation or perceived it incorrectly
A recent JAMA study found that while American's diet quality has increased from 1996-2016, with a 3.25% decrease in low-quality carbohydrates and a 1.23% increase in high-quality carbohydrates, 42% of energy intake was still derived from low-quality carbohydrates, indicating the need for further education about how to improve Americans' diets.1 Americans, across all age groups, are overconsuming refined grains and under consuming whole grains.2 Further, a consumer survey illuminated that Americans have significant confusion about how to consume the grain group in a healthy way.3

The nationally representative survey conducted by Edelman Intelligence, on behalf of Barilla, found there is a significant knowledge gap among Americans when it comes to grain dietary guidance.3
When asked to choose from a list of statements describing the 2015 DGA's grain recommendation, 4 in 5 Americans (81%) either "don't know" the DGA grain recommendation or perceived it incorrectly.
After learning the correct grain recommendation "at least half your grains whole," most Americans are not confident about how to incorporate grains in a healthy way, with only about a quarter (27%) claiming to be "very" or "extremely" confident about enriched refined grains, and just over a third (36%) "very" or "extremely" confident about how to incorporate whole grains in a healthy diet.
There is a dichotomy between balance vs. elimination. While 83% of Americans agreed that moderation is most important when it comes to a healthy diet, more than half (53%) reported trying to eliminate one food group completely — nearly a quarter (23%) reported limiting or avoiding carbohydrates, specifically.
A majority (82%) of Americans claimed they don't know much about enrichment, and only a quarter recognized refined grains as a source of iron (24%) and folic acid (25%).
More than 80% of women understand there are important nutrients they should be consuming when pregnant or planning on becoming pregnant to support the development of a healthy baby, yet only about one quarter of those women associate iron (21%) and folic acid (27%) with prevention of birth defects.
The 2015 Dietary Guidelines evaluated whether both grains are necessary for a healthy diet and concluded that American's would end up with nutrient shortfalls, particularly iron and folate, without enriched refined grains — thus, both grains deserve a place at the table.4




WHAT DOES THIS MEAN:


Americans must shift the way they eat grains — but, how so?
Consume grains in line with USDA recommendations, substituting excess refined grains with whole grains — aiming to consume ½ grains whole and ½ grains enriched refined.
Choose the right refined grains. There is a difference between "staple" refined grains, like pasta, which are enriched with iron and B vitamins and contain no added sugar, fat or sodium versus "indulgent," refined grains like cakes, cookies, and donuts, which contain excess amounts of added sugar, fat and sodium.



WHY THIS MATTERS:


Lack of, or misinformation about carbohydrates, grains and enrichment may influence Americans to eliminate these foods as they don't fully appreciate their benefits. The public needs to understand the different roles of indulgent vs. staple refined grains, like pasta, which are particularly important for women of child-bearing age or those pregnant or trying to become pregnant, as they are enriched with iron (10% DV) and folate (> 20% DV), nutrients critical for healthy pregnancies and infant development. A recent study reinforced this importance, finding women who restricted carbohydrate intake (defined as < 95 grams carbohydrates per day) were 30% more likely to have an infant with neural tube defects such as anencephaly or spina bifida.5




HOW TO HELP:


To help Americans enjoy pasta in more nutritious ways, as part of the Mediterranean way, Barilla has developed the following educational materials, which you may find useful in your practice: If you're interested in keeping up-to-date with new products/recipes/research + more, sign up here to receiving a quarterly newsletter from Barilla.

For any questions or feedback, please contact Barilla Nutrition at barillanutrition@barilla.com.




Want to stay up-to-date on what's new in the World of Carbohydrates?



Visit here to learn from Joanne Slavin, PhD, RD, as she provides an update on the recommendations for carbohydrates set by the Dietary Guidelines for Americans (DGAs). In this free webinar, Joanne discusses the latest evidence relating to appropriate carbohydrate consumption by addressing professional practice gaps, including making better carbohydrate choices by consuming less added sugar and eating more plant-based foods that are high in fiber.
Resources:
Shan Z, Collin R, Roger G, Raun M, et al. Trends in Dietary Carbohydrates, Protein, and Fat intake and Diet Quality Among US Adults, 1999-2016. JAMA. 2019;322(12):1178-1187.
U.S. Department of Health and Human Services and U.S. Department of Agriculture. 2015–2020 Dietary Guidelines for Americans.8th edition. http://health.gov/dietaryguidelines/2015/guidelines/. Published 2015. Updated 2015. Accessed May 2019.
A nationally representative survey conducted by Edelman Intelligence on behalf of Barilla
U.S. Department of Health and Human Services and U.S. Department of Agriculture. 2015 – 2020 Scientific Report of the 2015 Dietary Guidelines Advisory committee. Published February 2015. Accessed May 2019.
Desrosiers TA, Siega-Riz AM, Mosley BS, Meyer RE, National Birth Defects Prevention Study. Low carbohydrate diets may increase risk of neural tube defects. Birth Defects Research. 2018;00:1–9. https://doi.org/10.1002/bdr2.1198 Accessed May 2019.